I'm going to keep today's blog short, sweet and to the point.  That's because there is just not much new going on.  We really can't do or go anywhere until I have a date for my knee surgery.  I was supposed to be given a date today, but today has come and gone and still no date.  I'll press a bit harder tomorrow.
We found a leak in the front today.  Both front cockpit windows are leaking bad.  The only right way to fix them is to pull them and reseal them.  Easy enough until you realize that to pull the passenger side window you also have to pull the dash.   That is out of my
league.  Therefore in January we'll make an appointment with SunCoast Designers to do the work.  I've given them a call already and they stated that they can do both in two days.   It's going to cost a few bucks but if I neglect them much longer we're going to have some serious issues real quick.
The other big news is the temperature.  We have freeze warnings in effect for the next two nights.  Ok, it's only two nights so I believe we can handle this.  After all we survived
two months of winter last year in NJ when night-time temperatures were always in the low 30's.  A couple of times we also had snow.  But I'll say it again, this is Florida and we just don't expect weather like this.
Update, we finally got Richard's Dish antenna in the right location to see the satellites.  He's more than happy to say the least.  I never realized myself until now how nice it is to have TV with the channels you like to watch whenever you want it.  Even in the pouring rain yesterday we didn't have much of an issue.  A few times it would lose the signal for a moment or two but then it would come right back.   Bottom line, we are both happy campers with our Dish setup as of now.  It's not all that we expected or were led to believe but it's OK for our needs.
There you have it our short, sweet and simple day on The Road of Retirement.  Thanks again for joining us today.  We always appreciate your company.  I'm off now to find my winter hat, a couple of extra blankets, and set the thermostat on the heat pump so it doesn't get too cold in here tonight.  Before I go as always a thought for each of us think upon: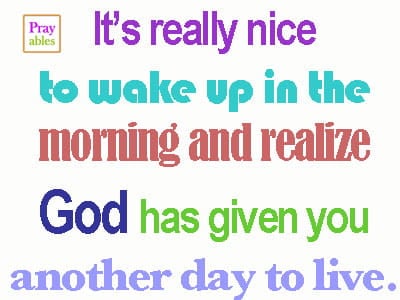 As always,  if you are coming to the end of your day with concerns and worries, let me suggest that you turn them over to God.  After all, He is going to be up all night so why not let him handle them for you.
Time now for our evening prayers and eventually some shut-eye.  Till tomorrow.
These are the voyages of  Graybeard and it's occupants, four paws and two humans.  Our continuing mission: to explore as many new states as possible, to seek out new acquaintances and make new friends, to boldly go where we have not been before
See you on down the road