Places We Have Called Home In 2019
Home Is Where We Park It:   Tucson Metropolitan Ministries Family Services
Oct 13, 2019
Temperature 96 degrees
Church
Lunch 
Team Meeting
Confession time.  I actually left the rig this morning without my camera.  What was I thinking!  The pictures that follow are stock pictures I was able to find on the web.
Today being Sunday the team went as a group to St James Methodist Church.  It was an interesting service, not quite what we are used to at our home church, with a rather different type of message delivery.
After church again as a team we went to Guadalajra Mexican Grill.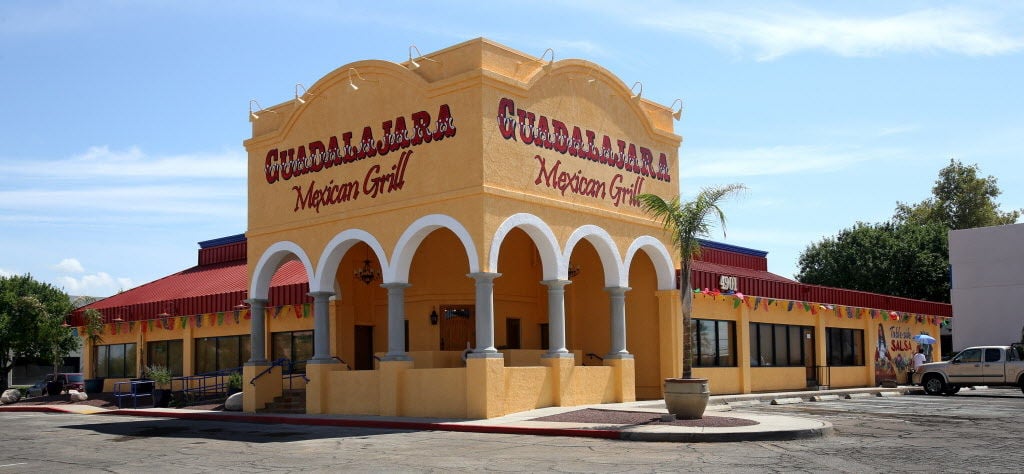 A picture of the inside.
This wonderful young lady came to each table and made salsa to your liking.  I asked for hot and oh yes I got my request!
We all had different dishes, I had a Chimichanga and I once again qualified for the clean plate club.  The food here is fantastic.
Lunch over and back to the homestead.  At 2 pm we had a team meeting.  Ken is our team leader and he has definitely been around the block before.  In the past as a volunteer he built homes in Mexico and he has tons of experience on NOMAD projects. He is detail oriented and knows how to get things done.  He truly has a servants heart.  Moreover, he also has a genuine concern for each of us on the team.   I'll be working with him tomorrow taking out cabinets in preparation for the installation of new ones.  I look forward to working with him and I know I'm going to learn a lot from him in the days ahead.
 We have a great team and I'm honored to be working with them.  While this is our first project the others have been at this for some time already. One more thing, I once again learned I'm the old man on the team by a wide margin.  I'm sure glad I don't feel that old.
That was our day on The Road of Retirement.  What a great day it was.  We worshiped together.  We had lunch together.  We got to know one another better over lunch, at the team meeting, and later as we loaded tools for the project tomorrow.  I'm looking forward to the next three weeks.
Thanks again for coming along with us.  We always appreciate your company and your comments.  Catch you tomorrow.
These are the voyages of  Graybeard and it's two intrepid travelers.  Our continuing mission: to explore as many new states as possible, to seek out new acquaintances and make new friends, to boldly go where we have never been before
See you on down the road!