Places We Have Called Home In 2020
Home Is Where We Park It – Fort Beale RV Park, Kingman, Arizona
May 15, 2020
Temperature 85 Degrees
Travel Day – Congress, AZ to Kingman, AZ
OK, call me silly but after I saw our good luck bunny yesterday afternoon I slept like a log last night.  Normally, I toss and turn and keep going over all the what if's that could happen on a travel day.  Not last night, my head hit the pillow and I was out for the count.  Um, maybe we need to get a pet bunny?  Not!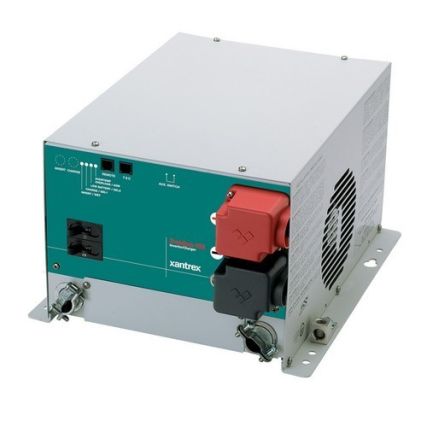 Today was our first travel day in what seems an eternity.  We had a quick breakfast and then I got busy putting the rest of our gear away outside while Barbara did the same inside.  I disconnected the water and the last thing I did was turn the inverter on and disconnect the electric.  The refrigerator was good to go.  I checked the internal temperatures of the refrigerator and freezer and all was well.  I checked again when we arrived and they were still right on the mark.  Didn't really expect anything other.  The only casualty was the cups of ice tea we bought yesterday.  Can you say a river ran out the door when we opened it!
We were going north on Route 93 to Kingman.  The big unknown of course was how would Elvira handle the hills along this route?  I was more than confident that she had the power to pull the long steep hills.  The question, though, was would she overheat?
I haven't until today driven Elvira on long, long uphill grades of six and seven percent in 80 degree heat.  Well, we made it.  We didn't overheat.  But she did get warm.  However, I still don't know if the temperature I saw today was normal or not.  I checked with my friend in Canada who has an identical rig and he has never had an issue.  Some investigation is definitely in order, though, before we get back on the road again.  Especially since we have another really long, steep uphill grade on our way to Williams, AZ
It took us just a little over two and a half hours to arrive at our new home.  This is one of only one or two parks in the area that has a decent rating.
This is the main office and where you register.  It is immediately to the right when you turn into the park.  Barbara gave customer service an OK.
This is the road down into the park.  The park is not very big, just forty two sites and a good deal appear to be occupied by permanent residents.  It is clean, well taken care of and the road around is paved and in excellent shape.  Each site is well groomed with no junk or trash lying around.  Just the way we like it.  Bonus, the price is just a few dollars more than the Escapees Park we came from.
Here we are at our new home.  It's a back in, wide and spacious with a hard packed gravel surface.  It is definitely not level side to side but the jacks quickly corrected that.  The utilities are right where they need to be and we now have 50 amp just in case we need to run both AC units.  At this point in time we don't need either one as we are quite comfortable with the slight breeze blowing through Elvira.  The only negative, we've lost our shade tree that we had at North Ranch.  Ah well, it's all a game of give and take.
That was our travel day on The Road of Retirement.  I definitely enjoyed the ride.  As I said I really need to get some more seat time with Elvira in order to learn what is and is not normal for her.  I'm learning.  Give me a year and I'll be completely comfortable driving her anywhere.
On the lighter side.
Hope you enjoyed the ride today.  We trust that you had as great a day as we did.  Keep those comments and suggestions coming.  Keep safe.  Wear your mask – if not for yourself then for someone else.  Remember, six feet apart or you could end up six feet under. Wash your hands often.  Catch you tomorrow.
These are the voyages of  Elvira and it's two intrepid travelers.  Our continuing mission: to explore as many new states as possible, to seek out new acquaintances and make new friends, to boldly go where we have never been before.
See you on down the road!