Places We Have Called Home In 2020
Home Is Where We Park It – Fort Beale RV Park, Kingman, Arizona
May 26, 2020
Temperature 96 Degrees
Historic Route 66
Andy Devine
Barbara Has Some New Toys
We're quickly learning how to live with the heat in this area.  The secret is to get out and about early and make sure you are home before 12 noon or as to close to that as possible.  Oh, one more thing, and don't touch any metal – including metal hand rails – that have been exposed for any length of time to the sun.  Can you guess how we figured this one out?
Route 66, stretching from Chicago to Los Angeles, was established Nov. 11, 1926. But it never even got to blow out the candles on its 60th birthday cake.  With the expansion of the interstate highway system, the road was decertified in 1985. All signs were taken down and it was removed from maps. The highway immortalized in novel, song, film and television ceased to exist.
Today, though, due to the dedication and hard work of the Historic Route 66 Association of Arizona the old road is back.  Now, however, it is known as Historic Route 66.   Today it enters the state on the Navajo Reservation at Lupton. It continues across the northern half of Arizona passing through Holbrook, Winslow, Flagstaff, Williams, Seligman, Kingman, Oatman and finally Topock before continuing into California.
Most of the eastern half of Route 66 Arizona is submerged beneath I-40, leaving orphaned segments at exits and towns. But don't be discouraged. Arizona has more than 250 miles of drivable Route 66, including the longest unbroken stretch in existence, 158 miles from west of Ash Fork to the California state line.
Today we went for a drive along Historic Route 66 – at least the Kingman section.  One of the things we discovered today is that car enthusiasts from around the world routinely ship their cars here to drive this historic road.
The photogenic water tower that marks the roads entrance into Kingman.
The beginning of the Kingman Historic District.
Yup, we're on the right road.
The view down the road.  This is not a route you take if you are in a hurry.  However, if you want a delightful, relaxing trip with all kinds of interesting things to see and do this is the route for you.
It's pictures like this on buildings that you will find all along the route.
The day after Memorial Day this mural really caught my eye.
Quirky sayings are the norm wherever you look.
Even McDonal's gets in on the act.
At least you know up front you're going to get charged for an extra bed!
There are also odd and unusual statues along the way.  What this is or why it is here I have no idea.
The ever present mountains.  I never tire of looking at them.  Now if someone could only be convinced to put a tunnel through them so you don't have to go over them.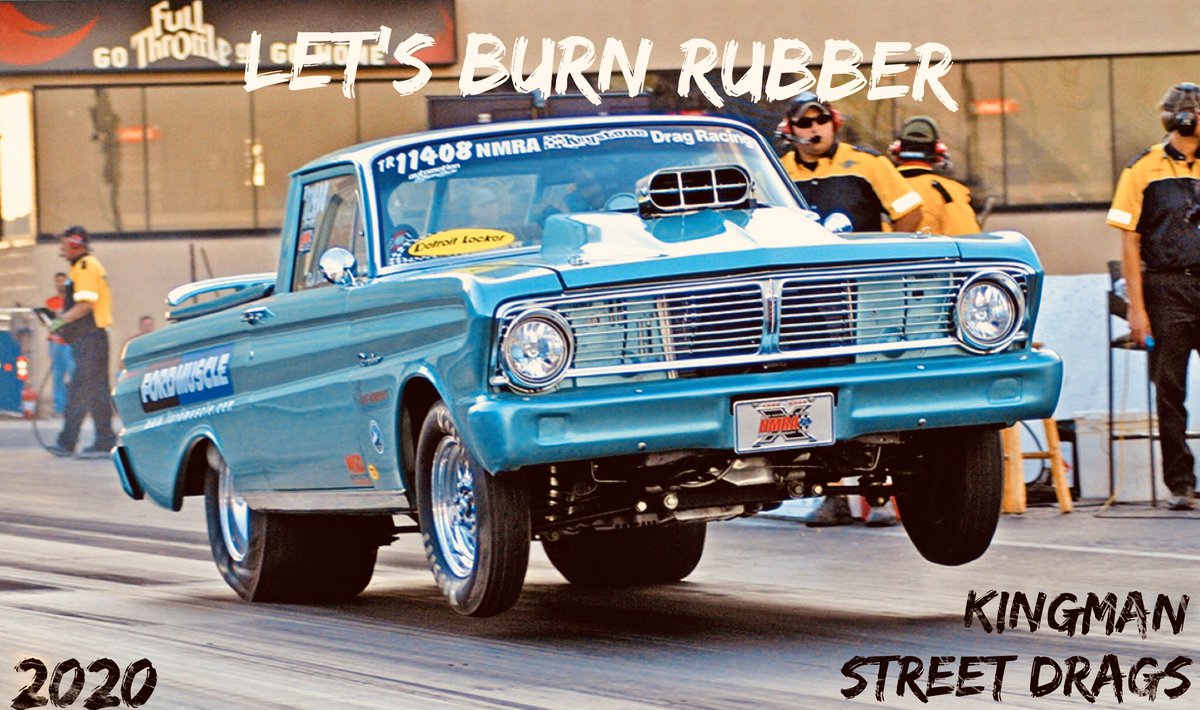 Every year in Kingman they close off a part of Route 66 to hold the Kingman Street Drags.  It is a three day event and will be held in October of this year.  The Drags is a genuine street race, but with all of the safety equipment you would expect to find at a purpose built track and a full timing system, with reaction times, 60' times, 330' times, 1/8-mile times and speed. Plus, it's legal!
In Kingman, a portion of Route 66 is also known as Andy Devine Ave.
Anyone reading this blog remember him?  I do which I guess sort of dates me!
He was born in Flagstaff on October 7, 1905 but moved with his family to Kingman when he was a year old.
He was a man of substantial girth for which he was always being kidded.  But it was his peculiar voice for which he was best known.  Do you remember it?  I do.  Though there are many stories of how his voice came to be no one was exactly sure what was it's cause.
He appeared in more than 400 films, ten of which he appeared in as sidekick Cookie to Roy Rogers.  He also made several appearances in films with John Wayne.  But he is perhaps best remembered for his role as Jingles, Guy Madison's sidekick in The Adventures of Wild Bill Hickok.
He also provided the voice of Cornelius The Rooster in several Kellogg's Corn Flakes TV commercials.
This, though, is what he is best known and remembered for.
Time to head for home.  When we arrived back at the park we discovered that Barbara had some packages waiting for her at the office.
Her first new toy was her Food Saver.
Her second new toy was her Ninja Cooking System.  What did I get?  Why nothing at all.  As someone I love said best It's Barbara's turn not yours.  No argument from me.  After all I'm sure I will benefit in many ways from her new toys.
That was our day on The Road of Retirement.  Once again it felt good to get out and about.  One thing we did discover, the roads are packed again.
The first traffic jam we have been in during the last four months.  Oh well, what will be, will be.  Overall it was a fantastic day and we continue to give thanks to the good Lord for every minute of every day we are given to live and enjoy.
Thank you for joining us today.  We always appreicate your company and comments.  See you tomorrow.
These are the voyages of  Elvira and it's two intrepid travelers.  Our continuing mission: to explore as many new states as possible, to seek out new acquaintances and make new friends, to boldly go where we have never been before.
See you on down the road!