Places We Have Called Home In 2020
Home Is Where We Park It:  Escapees Rainbow Plantation, Summerdale, Alabama
September 4, 2020
Temperature 96 Degrees
Is It Really September
The Ultimate Road Trip
Getting Ready to Move
It seems hard to believe that it is already September.  In one respect the year has seemingly dragged on forever.  Yet in another respect it has gone by in a blur.  One thing is for sure, it will be good in the near future to say goodbye to 2020.
I spotted this RV while on the ferry and immediately my curiosity got the better of me.  What was it?  Where did it come from?  Where was it going?
Well, here is the make and model.  I won't bore you with the details but I do encourage you to Google it and take a look.  It is a European design and it is really neat.  But wait, there is more!
Near the back of the rig I found this decal and now I was really curious.  When I did a bit of internet research I discovered one of several ultimate road trips.
Here are some of the highlights of this tour.
you travel in your own rig
it is a 180 day tour
The tour starts in Buenos Aires and takes you through South America, then Central America and next you travel through Mexico. The guided tour ends in Tombstone, Arizona, USA
you can then continue on your own and tour wherever you wish
The cost is roughly $21,000 – but wait you still have to pay for the shipment of your vehicle to the starting point as well as arrange your own airfare to get there.  You are also responsible for your own insurance, fuel, food, etc.
I encourage you to bring up their web site and have a look at this tour and others that this company offers.  Talk about some of the ultimate road trips.  But oh yea you really need deep, deep pockets for them!
This morning since we had to go shopping for staples, meat and other odds and ends we decided to start the day off with breakfast out.
As always we each had a delicious breakfast.  Ms Barbara had the breakfast sampler while I on the other hand went all out as well – scrambled eggs, country fried steak, grits, and hash brown casserole.  We both became members of the clean plate club by the time breakfast was over.
Breakfast over we headed on over to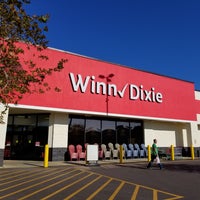 the local Winn Dixie.  We decided it would be easier to replenish our freezer, cabinets, and underneath storage while we were here.  We have been to this store before and we find it to be one of the best.  The shelves are always fully stocked, the prices are very reasonable and everyone wears a mask.
The nice thing is we were able to do all of this and be back home before the real heat of the day set in.
That was our day on The Road of Retirement.  We're both looking forward to getting back on the road again.  We'll be traveling to a few new Florida State Parks in the coming months before settling in for the winter in Sumter Oaks.  Ah yes, it has been quite a year.  We may not have been to all the places we first planned on seeing but all in all we've accomplished quite a bit and discovered some really neat out of the way places – like Cave With No Name.  We're not going to complain, nope, because we truly believe we are blessed beyond measure.
Thanks for stopping by today.  We always appreciate your company and your comments. Keep safe, keep healthy, enjoy the days that God gives you.
These are the voyages of  Elvira and her two intrepid travelers.  Our continuing mission: to explore as many new states as possible, to seek out new acquaintances and make new friends, to boldly go where we have never been before.
See you on down the road!