Places We Have Called Home In 2020
Oct 28, 2020
154
Temperature 89 Degrees, Humidity 87%
Doctor's Visit – NOT!
Today's Projects
Amenities
Ms Barbara had one doctor visit scheduled for today.  It was an 8 am appointment in Lady Lake which is a 45 plus minute ride from our house.  Therefore, 6 am we were up and ready to go.  Yea, that early.  Ugh.
We made it to the doctor's office with four minutes to spare.  Guess what we found out?  The doctor changed her schedule and is no longer in on Wednesdays.  What!  We even confirmed the appointment yesterday.   Yet no one thought to tell us.  I believe they need a new office manager.
So sorry they said can you come back tomorrow at 10 am?  Well, I guess we have to since this is part of what is needed for cardiac clearance for Ms. Barbara's knee surgery.  So, we'll try again tomorrow.  Let's hope they get it right this time.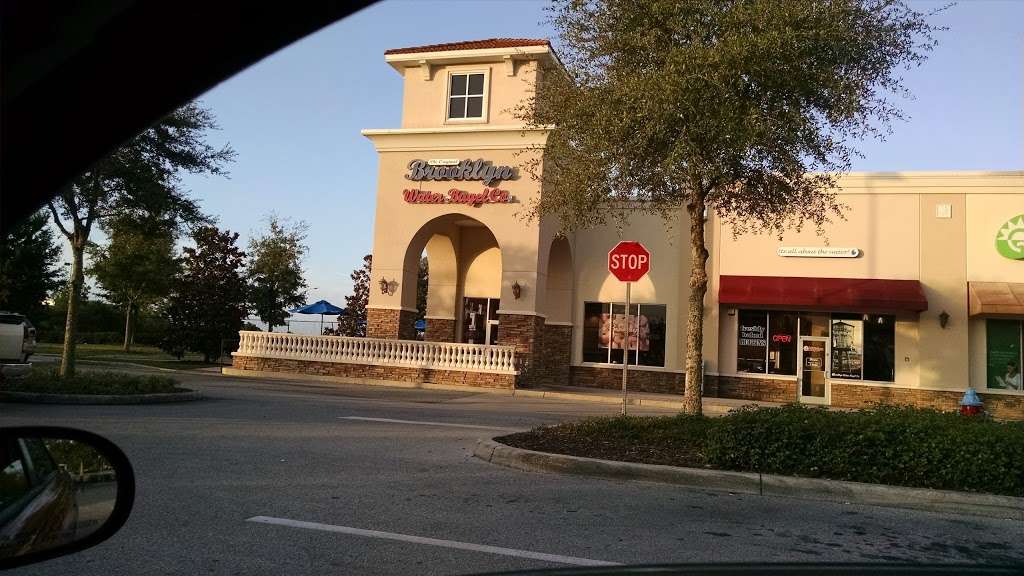 However, the morning was not a total loss.  We were only 10 minutes from Brooklyn Water Bagels.  This is one of our favorite places whenever we are in this area.  Ah, an Everything Bagel and an ice coffee and I was in a much better mood.  The same for Ms. Barbara after her bagel and coffee.
Once back home I wandered over to the park within the park.  Sometimes I just love to wander over and sit on the bench for a bit and read my book.  It is a really nice place to just sit and read or watch the clouds go by or whatever.
This was today's project and it didn't go well.  The windshield washer on the passenger side stopped working a short time ago.  Now I know why.  The fitting that this hose is supposed to attach to has broken off.  I wonder if I can find another windshield wiper mount; and, I wonder if I can afford it.  Everything Newmar comes with quite a price tag.  Time to investigate.
Remember the wood shelf I want to build for the one locker?  I discovered that there is a wood shop here in Paradise.  I'm going to ask as soon as I can at the office what is required for one to use the shop.  Hopefully the answer will be feel free to use the shop and it's tools whenever you want.  I'll let you know in the future after I find out.
That was our day on The Road of Retirement.  Time now to start packing things away since we'll be rolling tomorrow afternoon.  We'll be away for just one night, Thursday.  We'll be back on site as of Friday afternoon.  In addition, the early morning is starting to catch up with me so I'm headed for bed as early as possible tonight.  Sleep well one and all.
Thanks for stopping by today.  We always appreciate your company as well as your comments and suggestions. Keep safe, keep healthy, enjoy the days that God gives you.
These are the voyages of  Elvira and her two intrepid travelers.  Our continuing mission: to explore as many new states as possible, to seek out new acquaintances and make new friends, to boldly go where we have never been before.
See you on down the road!