Friday, July 9, 2021
Sunny, Broken Clouds, Temperature 92 Degrees
Update on Barb's Brother, Harry – Prayers Definitely Needed
Out Numbered
Time to Clean Every Nook and Crevice
First, and most important prayers are much needed for Barb's brother, Harry. After days with no complications and everything seemingly moving in the right direction, the bottom fell out today. He is currently in ICU and the next 24 to 48 hours are going to be the most critical. He is in the best place that he can be, and has a great team of doctors and medical staff around him and tending to him. We're hoping and praying for a medical miracle and full healing.
On the home front. When we woke up yesterday morning we noticed a few ants around the kitchen window. Then a few more on the counter. Then a few more in the cabinet. We grabbed our can of Raid and gave them what for. Which didn't seem to faze them in the least. They just seemed to keep coming. Moreover, they were spreading out. We were fighting a loosing battle.
We needed professional help. I made call after call and the answer was the same "We can't get there until Monday." If we waited to Monday they would probably have carried us out of the house by then.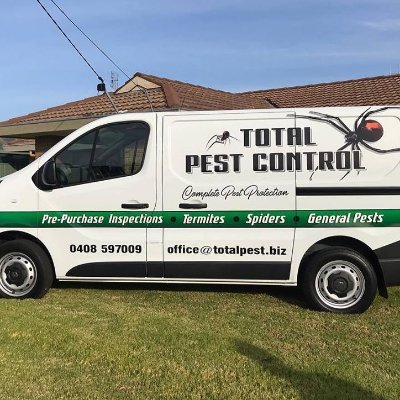 Then, Ms. Barbara got on the phone. She called the company above and I guess her frantic tone was enough to convince the person on the other end to move heaven and earth to get a technician to us later that day.
Soon enough Steve arrived. He was supposed to be going home but agreed to stop on his way and help us out. He was the greatest. I have to say I have never seen anyone get so excited about finding ants. He found more than we ever imagined. He also assured us in no more than two hours time they would be no more. He put poison bait out in several areas which drew the ants to it by the hundreds. They then took the bait back to their colony and that was the end of them. True to his word, they were all gone in just about two hours.
Just as he was about to leave I sort of said we had also been having an issue with ants in Elvira. With that he said let's go and out we went and he also treated our rig.
Today, not an ant in sight. Yipee! In fact, Steve called us this morning to make sure that everything was good. I like a guy who follows up. He also informed us he would be back on Tuesday to treat the whole house. We definitely picked the right company to work with.
About Elvira. Knowing that we were coming to the house I sort of let a few things go. Like a good deep cleaning.
Than changed as of yesterday. I've emptied out and scrubbed the refrigerator and freezer.
I've dusted and scrubbed the whole cab area.
I cleaned the counter, scrubbed the sinks, scrubbed the stove, and cleaned and waxed all the cabinets and other wood work from front to back. It's a start but I still have a long way to go.
Allow me a minute, now, to mount my soap box. Many have asked me how I like living in the house. I will admit having a shower larger than a broom closet is nice. A large screen TV with a sound bar can't be beat. AC that really keeps your living area at a comfortable temperature is sort of nice. But,
Back in the sixties there was a group called the Seekers. One of their hit songs was entitled I'll Never Find Another You.
The song says There is always someone for each of us, they say, and you'll be my someone – for me this is my sweetheart and my wife – forever and a day.
The song then goes on to say I could lose it all tomorrow and never mind at all But if I should lose your love dear I don't know what I'd do For I know I'll never find another you.
OK, the house is nice. I like living here. But for me, I could walk away from it tomorrow just as long as I had Barb. We still have Elvira and we would be just fine. I truly feel sorry for those who spend their whole lives always chasing after the biggest and the best. Living on the road for almost four years has taught one thing, I only need my wife and the simple things in life to be happy.
Thanks for taking the time to read our blog. We always appreciate your company, your comments, and your suggestions. Remember, take time to stop and smell the roses and live each day that God gives you to the fullest.
Though we're stationary for the moment, it will not be for long. Our continuing mission remains: to explore as many new states as possible, to seek out new acquaintances and make new friends, to boldly go where we have never been before.
See you on down the road!