So we have laid around all this week, no place to really go, no sightseeing planned, no company coming over, but that is all about to end.  Starting tomorrow and for the next week we have planned visits to the VA clinic, the chiropractor, company coming over, sightseeing planned and the list goes on.  No complaints from us just saying that life is about to get real busy.  Honestly, I like it this way.
Today  was just another day in paradise.  An early morning trip to the chiropractor, then the post office, then we went to Howies Family Restaurant for breakfast, next a haircut
and finally Tractor Supply.  It's nice knowing where all the stores are and not having to hunt to find them.  Yup, we're home so to speak but not permanently.  I know we'll be here for several months but already I'm getting the urge to be back on the road.
Today, we moved, real far, from site 62 down the road to a shaded 50 amp site, site 54.  Given the forecast for temperatures in the 90 degree range and higher all next week
it is nice to have such a site.  It's level, has a concrete patio, and all utilities are conveniently located to the wet bay.  We'll be here until this Sunday, Oct. 21st.
That then was the extent of our day.  Thanks again for joining us on The Road of Retirement.  Nothing exciting but definitely another wonderful day from start to finish.  We'll take each day as they come and treasure them no matter what they hold.  Before I go something for each of us to think upon, shared with me by a good friend: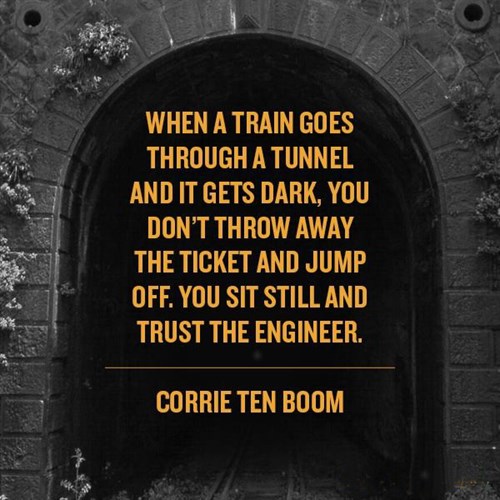 As always,  if you are coming to the end of your day with concerns and worries, let me suggest that you turn them over to God.  After all, He is going to be up all night so why not let him handle them for you.
Time now for our evening prayers and eventually some shut-eye.  Till tomorrow.
These are the voyages of  Graybeard and it's occupants, four paws and two humans.  Our continuing mission: to explore as many new states as possible, to seek out new acquaintances and make new friends, to boldly go where we have not been before