Not a bad morning temperature wise today. At 7 am it was in the low 50's but it did take it's sweet time warning up. I don't believe we reached the 60's until sometime after noon. All in all though it was a most pleasant morning.
Breakfast was as simple as it gets. A bowl of cereal, home made biscuits, juice, coffee and I was good to go. But wait supper was the absolute best. Barbara made a Philly Cheese Steak Sandwich for each of us. They were just the best ever. My sweetheart sure does know how to cook.
The rest of the morning was spent doing some more route planning and looking for places to stay in various parts of the country. Looking for sites is time consuming but I for one find it very enjoyable. My way of doing it is quite simple, I read blogs and check where others have been, note the private parks they've stayed at, maybe COE sites they've chosen, as well as state and county parks. After making a list of these and reading their comments I then usually check each out on RVParkreviews. Using this web site

I begin to weed out the ones that rate 7 or below and come up with a preliminary list of possible sites to stay. at  Once that list is built my next step is to eliminate those that are too far from sights we want to see and those that are out of our price range.  In due time I usually come up with two or three places to stay in each area that we want to visit.  Finally, I usually choose a primary and also a secondary site just in case my first choice is completely booked for our time period.  Oh, a side step is to also check out volunteer opportunities for various national parks and COE facilities as well as future projects for NOMADS.
Latter in the day we ran out to do some grocery shopping and I needed to pick up some
Sta-Bil fuel storage additive to put in the fuel tank of Graybeard.   I add this every time Graybeard is going to be sitting in one spot for at least a month or more.   Better safe than sorry is my motto.
After getting back home we finally were able to get two of the three window awnings installed. Thanks to Barbara's suggestion we didn't get the usual solid material awnings but we purchased a see through fabric. They block over 90% of the sun but allow you to see through them when sitting inside. Bottom line they keep the inside cooler but don't make you feel like you are sitting in a cave.
So the only awning left to install is the one over our bedroom window.  Once we get to Bushnell we'll work on that one.  It is a bit higher than the slide windows so we'll have to find a couple of eight foot ladders rather than the six footer we currently have.
We've also decided to move out of here on Monday rather than wait to Thursday.  We both agree we're anxious to get to our winter home in Bushnell and get settled in.   Since we've accomplished all that we came here to do there is no need to stay any longer.
That was the sum total of our day on The Road of Retirement.  An easy but productive day.   We do have one special note of thanks to give to our good Lord.  My mom was out to dinner tonight with my sister and choked on a piece of food.  According to my sister she was gone just like that, not breathing and no pulse.  But now get this, in the same restaurant were two doctors, not one but two, that immediately took action and were able to bring her back.  God Is Good All The Time.
Time to go but before I do a thought for each of us to ponder: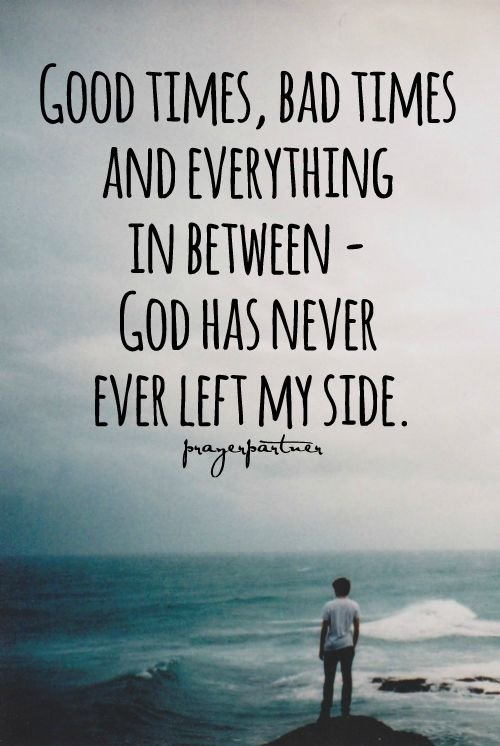 As always,  if you are coming to the end of your day with concerns and worries, let me suggest that you turn them over to God.  After all, He is going to be up all night so why not let him handle them for you.
Time now for our evening prayers and eventually some shut-eye.  Till tomorrow.
These are the voyages of  Graybeard and it's occupants, four paws and two humans.  Our continuing mission: to explore as many new states as possible, to seek out new acquaintances and make new friends, to boldly go where we have not been before
See you on down the road