Yesterday a knock came at our door.  When I opened it three lovely young ladies were outside with an invitation to attend their congregations annual church in the park worship service on Sunday.
That's where our day started out today.  We attended the worship service in the outdoor pavilion hosted by the Gadara Baptist Church.  The music was great, up-beat and
contemporary.  The members of the congregation were super friendly.  The message, well it left a lot to be desired.  I spent my life carefully crafting messages that made their point in 15 to 20 minutes.  Thus, I have an issue with anyone who takes over 45 minutes and never gets to the point.  Yet, overall it was good to once again be part of a worshiping congregation.  I must say we look forward to getting back to Bushnell and back to what we call our home church.
Back home it was time for Barbara to prepare our afternoon meal.  We've gotten in the habit of having our big meal mid-day with a simple sandwich later in the evening.  Our
meal today was absolutely delicious.  We had pork and sauerkraut, noodles, and brown gravy.   I must admit I ate much more than I should have but it was oh so good I could not refuse seconds on everything.
The rest of the day was spent watching football and making adjustments to our Tour America 2019.  Barbara came up with several suggestions for attractions we should see
that I had absolutely over looked and so some stops were added and others taken out.
Since we are leaving tomorrow I spent some time getting things put away outside, awnings up, tire covers off and stored, and so on and so forth.  It's only a two hour trip so there will be no big rush tomorrow, plus checkout is not until 1 pm.  I'm sure we will be long gone by then.
That was our day on The Road of Retirement.  We did a little of this and a little of that.  We butted heads once or twice regarding our itinerary for 2019 mainly because I tend to get possessive of the process.  I need to learn to let go and seek out Barbara's input during the whole process.  I'm learning and I promise to get better.  Bottom line, the day was a good one and we enjoyed it.  Thanks for joining us as we traveled along, hand in hand, singing our song.
Time to say goodnight.  Before I go once again a thought for each of us to ponder and mull over: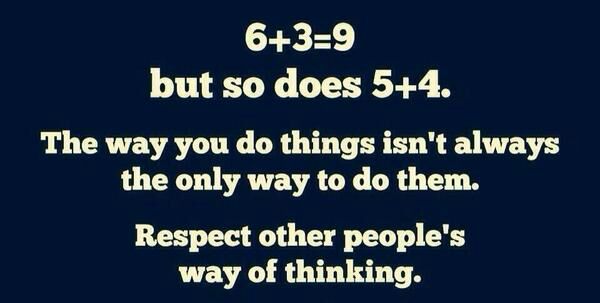 As always,  if you are coming to the end of your day with concerns and worries, let me suggest that you turn them over to God.  After all, He is going to be up all night so why not let him handle them for you.
Time now for our evening prayers and eventually some shut-eye.  Till tomorrow.
These are the voyages of  Graybeard and it's occupants, four paws and two humans.  Our continuing mission: to explore as many new states as possible, to seek out new acquaintances and make new friends, to boldly go where we have not been before
See you on down the road