Places We Have Called Home In 2020
Home Is Where We Park It – Fort Beale RV Park, Kingman, Arizona
May 24, 2020
Temperature 81 Degrees
Sunday Worship – Colts Neck Reformed Church
Foraging for Food
The Decision Has Been Made – East Coast Again in 2021
What a beautiful cool, crisp morning to awake to.  The sun was shining bright, the sky was clear and all things considered it appeared to be the makings of another beautiful day.  And that it was.
We began the morning with worship at our home church in Colts Neck, New Jersey.
There was a time of special music.
Pastor Scott's message was from the book of Nehemiah.   He reminded us of how God works through ordinary people like Nehemiah, and people like you and me.  He reminded us that all we need to do is remain in touch with God through prayer and like Nehemiah we too will discover what God wants us to do.  He then challenged each of us to discover what we can do individually to help rebuild our communities and our country in the months and years ahead.
There was a time of Patriotic music.
The service then moved to the cemetery adjacent to the church.
From here Pastor encouraged us to remember this Memorial Day that some gave all and all gave some.
The worship service concluded with the choir singing The Battle Hymn of the Republic.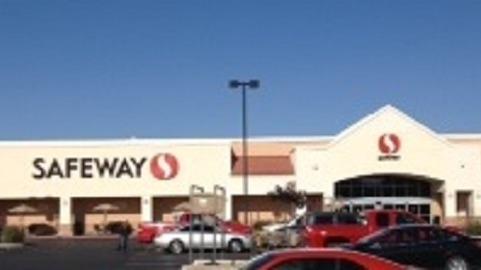 Come early afternoon and we went out foraging for food.  Once again we found the same attitude here as elsewhere, no masks, no social distancing.  One good thing, the shelves were fully stocked as was the meat case.
The flip side of this, when they say prices have gone up by over 50% they weren't kidding.  We spent double what we normally spend for the same amount of food we usually purchase.  Ah well, the freezer is restocked as is the pantry and the storage lockers underneath.
The decision has been made.  We're going back East and remaining there during the better part of 2021.  We both decided we wanted to spend some time with family and friends on the East coast.  In addition there were a couple of states and attractions we haven't visited yet.  We also realized it would make no sense to go all the way back to Florida at the end of this year, then turn around and race back out here the beginning of the following year.  However, come the end of 2021 we'll head west once again for the winter.  Also, if things work out we'll purchase property at North Ranch for a home base going forward.  That's the plan right now.  Yet, given how plans have changed so many times this year we can only hope our plans for the next year and beyond will come to pass!
That's it for our Sunday on The Road of Retirement.  We had another great day all around.  It was also one of the last of the remaining cool days in store for this area.  Come Wednesday and we are supposed to go to 100 degrees and remain there for a good number of days thereafter.  Ah well, it is what it is.
Let's never forget.
Thank you for joining us today.  Keep your comments coming.  Keep safe.  Wear your mask – if not for yourself then for someone else.  Remember, six feet apart or you could end up six feet under. Wash your hands often.  See you tomorrow.
These are the voyages of  Elvira and it's two intrepid travelers.  Our continuing mission: to explore as many new states as possible, to seek out new acquaintances and make new friends, to boldly go where we have never been before.
See you on down the road!