Places We Have Called Home In 2020
Home Is Where We Park It:  Kiva RV Park & Horse Motel
June 29, 2020
Temperature 97 Degrees
Worship At Our Home Church In Colts Neck, NJ
Foraging for Staples
If You Just Look You Can Always Find Something Interesting – M Mountain
Time to get caught up.  Yes, I know I missed a day.  I just, well, I just sort of forgot to post yesterday.  Maybe because we really hadn't done anything.  Nor discovered anything interesting.  Ah, but what a change a day can make.
We'll begin by going back a day to Sunday morning.
We began our Sunday morning with worship at our home church in Colts Neck, NJ.
Various members of the congregation read the morning scripture lesson which was The Sermon On The Mount.
There was special music provided by two members of the choir.
Pastor Scott delivered the morning message.
The service concluded with the singing of Joyful, Joyful, We Adore Thee.
Now we jump forward to today.
Knowing that Elvira would need fuel when we left, and knowing that after we left this area there would be no travel plaza for over 200 miles we decided to see what we could find.  We headed south in the direction we would be going to discover what we could find and lo and behold we found this Phillips 66 Travel Plaza.  Right off Route 25, easy off and easy on.  The diesel fuel lanes are wide and well spaced.  The only negative being they do not participate in our fuel discount program so we'll have to pay full price.
Continuing south along Route 25 we discovered more of those ever impressive mountains that are everywhere in this area.  However, the best was yet to come and it would really pique my curiosity.  More about this in a minute.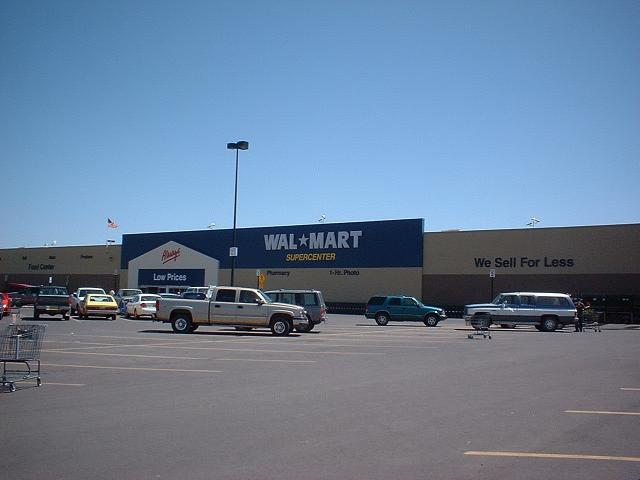 We continued south to Socorro and our real destination which was Walmart.  We needed to go foraging for some basic supplies.  We both agreed based on what we saw today this has to be the safest state we have been in to date.  99% of everyone we encountered was wearing a mask and practicing social distancing.  This state definitely is taking COVID-19 seriously as should everyone.
Leaving Walmart we decided to stop at McDonald's for a cold drink.  As we left the parking lot I spotted it.  Look close, at the top of the mountain in this picture is a large letter M.  I just had to know, what was this all about.
Once home I went to the internet to try and figure it out.  Here is what I discovered.
The M is a lasting symbol for the New Mexico Institute of Mining and Technology (NMT).  The school is a public university in Socorro, New Mexico. offering over 30 bachelor of science degrees in technology, the sciences, engineering, management, and technical communication, as well as graduate degrees at the masters and doctoral levels.
The M was placed on the mountain way back in the early 1900's.  Since then every year there is an annual trek to the letter to repaint it with marble dust and water.
Hikers start at a staging area at the base of the mountain and then hike about 2 miles over rough terrain with a rise in elevation of about 2,250 feet.
As is the tradition at NMT for more than 100 years, students are encouraged to carry 50-pound bags of marble dust to the M. Once at the top, they dump the marble dust onto the rocks under the supervision of spotters.
Regarding the annual event one graduate of NMT stated:  Painting the 'M' is much like going to school at Tech – it's difficult, but worth the effort.
So there you have it.  There is something to be discovered, something to be learned no matter where you find yourself.  Including here in the middle of seemingly no where.
That's it for our day on The Road of Retirement.  We're hanging in there despite the heat.  We're also finding things to keep us occupied and busy.  But not too busy that we can't get in a nap every now and then!
Thanks for hanging in there with us.  We always appreciate your company and your comments.  Catch you tomorrow.
These are the voyages of  Elvira and it's two intrepid travelers.  Our continuing mission: to explore as many new states as possible, to seek out new acquaintances and make new friends, to boldly go where we have never been before.
See you on down the road!