Places We Have Called Home In 2020
65
January 25, 2021
Temperature 82 Degrees
Monthly Maintenance Plus
Oh what a beautiful day the good Lord gave us.  The temperature was in the 80's, there was a gentle breeze blowing and the sky was a beautiful blue.  It was just perfect in every way.
So where are we?
Yesterday, we worshipped with our home congregation in Colts Neck, NJ.
As for today.
Time to do monthly maintenance plus a little bit more.
The back slides on occassion were giving me fits.  I would press the swtich and nothing.  I would press it again and then they would work.  Well, I figured I would install new switches as a first step.  If, after this the slides continue to give me trouble I'll do some further trouble-shooting.
After installing the new coach batteries I wanted an easy way to monitor the water level in the cells as well as a convenient way to fill them when necessary.  Today, I installed an automatice water fill system.  The black caps you see above have floats in them and when the cells are full you'll see a small white dot in the fill cap.  If and when the cells need water you hook up a hand pump to a bottle of distilled water and you can now fill all four batteries at one time without an issue.
I also reinstalled the drop hitch today.
Then I went through my monthly maintenance list.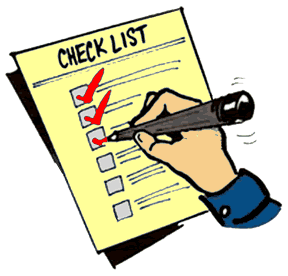 I started by changing out our one water filter and then regenerated our water softener.
I then treated all the slide seals to 303 Aerospace Protectant.  It helps to protect and prevent cracking of the rubber seals.
Using dry slide lube I next lubricated all the slide tracks.
I backwashed our washer/dryer per the manufactures instructions.  This helps to flush the lint out of the drain duct.
I cleaned our shower drain.
I checked under all our sinks for leaks, we're good.
Last, but not least I cycled the jacks and the slides
I believe that if you take care of your rig, it will take care of you.
While I was doing all of this Ms Barbara was inside making a wonderful midday meal for the two of us.  In addition, she was on the phone trying to obtain the results of my biopsy (unsuccessful) and scheduling more doctor appointments for the two of us.
That was our day on The Road of Retirement.  It was a wonderful day from start to finish.  Hopefully, there are many more like today on the way.  Oh, how blessed and fortunate we are to be living such a full life in every way.
Thanks for stopping by today.  We always appreciate your company, your comments, and your suggestions. Keep safe, keep healthy, live to the fullest the days that God gives you.
These are the voyages of  Elvira and her two intrepid travelers.  Our continuing mission: to explore as many new states as possible, to seek out new acquaintances and make new friends, to boldly go where we have never been before.
See you on down the road!