Places We Have Called Home In 2020/2021
Life On Hold – Departure Delayed Indefinitely
February 12, 2021
Temperature 86 Degrees
The Heights of Ecstasy and The Depths of Despair
Another morning appointment so no time to lounge around.  A quick cup of coffee and a double chocolate muffin and it was time to go.
We were headed to my urologist, Dr. Hamoui,  for a follow-up appointment regarding my surgery last Tuesday.
We arrived in plenty of time and were ushered in to a treatment room.  When my doctor walked in I knew the news could not be good.  I could just tell by his posture and the way he looked at me.  He is a very compassionate man but he never sugar coats the truth.  He's a straight shooter who tells it like it is.  I've liked him for these reasons and so many more from the first day I met him.  We exchanged the usual morning greetings and then he told me what he had discovered – my prostate cancer is very agressive and needs to be treated now.  In that moment life literally stood still.
Now my rant.  If I had depended on the VA for the diagnosis regarding my prostate cancer I would probably be dead or close to it this time next year.  First, they would not schedule the MRI.  Oh, they said they would but never followed through.  It was my wife who had to do it.  Next, they would not schedule the biopsy.  Again, they said they would but never followed through. It was my wife who had to do it.  Then, I guess in a bow to cost cutting they never did a proper biopsy of the prostate. It was Dr. Hamoi who did it the proper way.  Finally, the biopsy proceedure was over a month ago and to this day no one, not one doctor, not even my general care doctor has called to advise me of the results.  In contrast Dr. Hamoi did the proper biopsy on Tuesday and I had the results today.   Bottom line, I've washed my hands of the VA.  They truly do not care about the veterans under their care.  This time, though, I'm taking action.  I intend to lodge a complaint with The Office of General Counsel of the Department of Veterans Affairs.  I doubt it will get me anywhere other than to make me feel good.
OK, rant done.  We're now actively working with University of Florida Health Proton Therapy Institute regarding possible treatment.  We've submitted the preliminary application, blood work, the first MRI, and the most recent biopsy results.  I now have to go for a full body CT scan and several other tests over the next couple of weeks.  Once all of this is completed and sent to the University we're hoping to meet with their doctors in the beginning of March regarding a treatment plan.  Life is getting interesting.  Trust me, as have others in the past I'm going to beat this.
Needless to say our summer travels have been turned upside down – again!  However, I need to take care of my health and then it will be back to roaming the country again.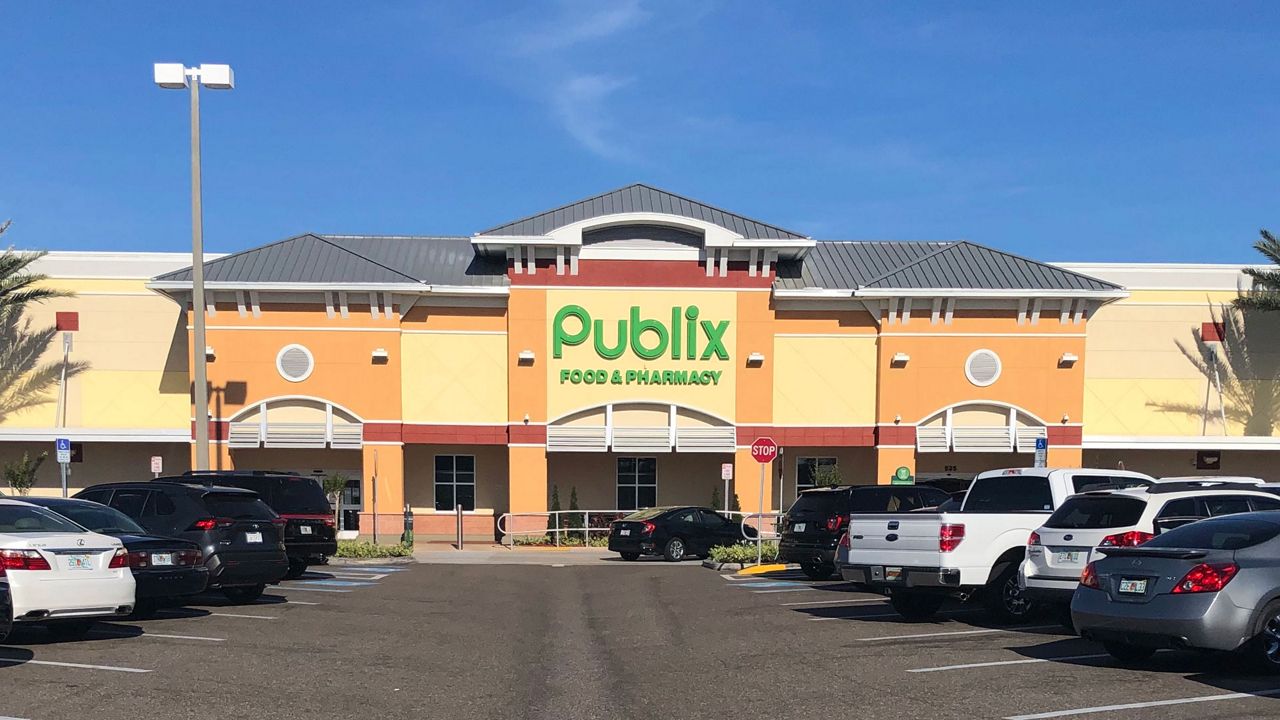 Now for the best part of the day.  My first vaccine shot at Publix!  Yipee!  Ms Barbara and I are now Card Carrying Members of the First Vaccine Shot.  And we both have our second shots already scheduled.  Now, here is the interesting thing, all of a sudden I am getting invites from here, there and everywhere to schedule a vaccine appointment.  Thanks to our President things are beginning to finally open up.  And the funny thing is, I was so worried that I would be able to get my vaccine before leaving Florida.  No need to worry about that anymore.  And though I have it I'm not leaving Florida any time soon.
Happy Valentine's Day Sweetheart!  If there was ever a woman who deserved a bouquet of flowers it is my dear wife.  Thanks to her I'll live to fight another day.  She has fought the VA on my behalf, she has sat on the phones for hours making appointments, and taken the best care of me that I could ever ask for.  Flowers are the least that I can get for her.
That was our day on The Road of Retirement. We've been down and then up.  We've had our lives turned upside again once again.  The small bump in the road has become a major hurdle to get over.  Yet, even with all that we still believe we are two of the most fortunate and blessed people on the face of the earth.
Thanks for taking the time to read our blog.  We always appreciate your company, your comments, and your suggestions. Keep safe, keep healthy, live to the fullest the days that God gives you.
These are the voyages of  Elvira and her two intrepid travelers.  Our continuing mission: to explore as many new states as possible, to seek out new acquaintances and make new friends, to boldly go where we have never been before.
See you on down the road!