September 28, 2021
Temperature 90 Degrees
We've Made The House Our Own
Tragedy Averted With Elvira
Well, the house is now ours – sort of.
The kitchen faucet was the last to be changed out.
We chose to install a Moden single lever with a pull out dispenser.
Our plumber, Adam, hard at work. There was one wrinkle in this installation, the new supply lines did not match up with the old shut off valves. New valves were thus the order of the day.
Proton, the ever present supervisor on the job!
Our new faucet with matching water dispenser installed alongside of it.
One more project, but I would not be present for this one. Elvira was scheduled for some repairs and upgrades. Thus, off I went to Talin RV in Brooksville.
The last several days I had been smelling something weird inside the RV. However, I could not quite put my finger on it. Guess what we found? This is the old 50 amp transfer switch, at least what is left of it. The one corner was completely melted and the whole switch was close to catching on fire. We caught it just in time. There is now a new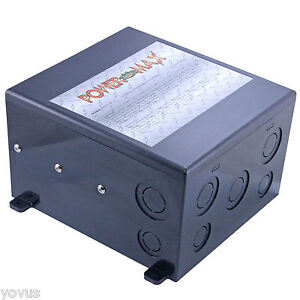 PowerMax 50 amp switch installed. Tragedy averted.
Then it was on to the big upgrade.
Time to install a new A/C unit. The back one was the original and it had finally just given up the ghost. The front one was just over a year old. So, the front went to the back and a new Penguin Low Profile 15,500 was installed in the front.
The old Dometic 5 Button Thermostat was also replaced with
a new Dometic 10 Button. This is really nice in that it can be set just like your home thermostat on Auto and will cycle, depending on inside temperature, between either the heat pump or the AC. Also, if in heat pump mode and the temperature falls below a pre-set outside temperature it will automatically turn the propane furnace on. I think I'm going to like it a lot.,
Now, while I was away, remember that last project?
Since neither of us is really into gardening the decision was made to put rubber mulch down in the front garden area. I would say that Adam did a fantastic job!
That is were we are at on The Road of Retirement. The house is now our own. But more projects are still planned for the future. Which one will come first, we don't really know. The bottom line, though, is that we've made the decision to call this our forever home. No more thoughts of reselling next year. Regarding Elvira, I believe we are finished for now with major upgrades. Time to just use and enjoy. Which we will next year. That, you can count on.
Thanks for taking the time to read our blog.  We always appreciate your company, your comments, and your suggestions. Remember, take time to stop and smell the roses and live each day that God gives you to the fullest.