We have been in places where it is dark at night.  Really dark.  Like Schoodic Woods.  Fantastic for star gazing.  Yet, during the day there was plenty of light.  You knew for a fact that it was daytime.  Same for Racoon Valley.  With no trees anywhere in sight during the day it was bright and hot.  Now we come to Suwannee River State Park.  This
place is dark as dark can be.  Nighttime and daytime.  We are surrounded by old growth oak trees that envelope Graybeard.  They say that sunrise is at 7:30 am or something like that.  Yet you can't prove it by us.  That hour of the morning it is still, really, really dark.  Moving through the day it isn't much different.  Great for napping, sitting in a corner reading a book, or whatever.  Not complaining just saying it is different.
Off to the chiropractor again today.  I believe one move visit will do it.  At least I hope so.  Time will tell.  But if I continue to feel the way I do, so as long as I take it easy the next week I should be OK.
Next, we went looking for answers with the problem with Barbara's right leg.  A day ago where the bruise had been it was now red and hot.  Something was going on.  We first went to Baya Urgent Care.  They were polite but explained what was really needed was an ultra sound of her leg, something they were not equipped to do.  So they sent us to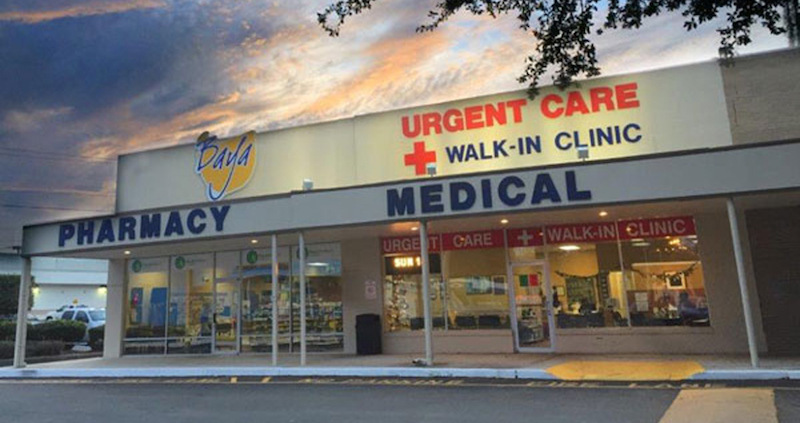 the emergency center at Lake City Medical Center.  It was just down the road from Baya.
As we entered the emergency room we were prepared for a lengthy wait.  Imagine our surprise when Barbara was taken immediately for processing.  One ultra sound, some blood work, all together just abut two hours and we were done and on our way.  The result, no blood clot rather a nasty infection.  The ER staff was nothing short of fantastic.  I can't say enough good things about them.  Next, to Walmart for antibiotics and with those in hand we were now off for home.
Amazing, we've been here since Sunday and we've been on the go since.  And we thought we'd be sitting around with nothing to do.  Ah, maybe tomorrow will be the day we can and will stay home.
OK, the day is gone and night is all around us.  Yes, it is dark, oh is it dark.  Good for sleeping as long as one wants in the morning.  We've had a full day and we thank you for joining us once again on The Road of Retirement.  I've said it before and I'll say it again,
the last few weeks have been rough in many ways.  Yet, all things considered God has been good to us and our whole family.  My mom is out of NC and ready to move into a new apartment.  Considering all that could have happened to her God held her in the palm of his hand and brought her through safely.  Barbara and I have had some medical issues but we're coming around.  The trip down here with my back issue seemed impossible yet we made it.  We even found a chiropractor here who is the greatest.  And the care Barbara received at the emergency room today was fantastic.  Through it all we've made it the only way we know how, hand in hand, traveling along, singing our song.
Now it's time to say goodnight.  But before I go a thought for all of us to ponder:
As always,  if you are coming to the end of your day with concerns and worries, let me suggest that you turn them over to God.  After all, He is going to be up all night so why not let him handle them for you.
Time now for our evening prayers and eventually some shut-eye.  Till tomorrow.
These are the voyages of  Graybeard and it's occupants, four paws and two humans.  Our continuing mission: to explore as many new states as possible, to seek out new acquaintances and make new friends, to boldly go where we have not been before