So this morning it was time to go.  Those in the campground still looked at me as if I had two heads.  As far as they were concerned storms come and go and this was no different.  It will just pass through they sort of said and all well be OK.  Really?  So guess what we found out later in the day?  The campground was closed and evacuated.  Guess we made the right call after all.  We beat everyone out of Dodge!
The trip to our new home was an easy one, only three hours including a stop for fuel.  No real traffic to speak of.  Only one brief downpour just before we got in the vicinity of Ocala which lasted about fifteen minutes.  Overall, a quick and easy hop from point A to point B.
So as always Home Is Where We Park It and home right now is a familiar place for us, an Escapees Park called Sumter Oaks in Bushnell Florida.  It's like a ghost town right now
since the snowbirds don't start arriving until November.  Then it will be every site taken with all manner of rig's.   We have a pull through site, grass, sort of level, utilities are convenient to the utility bay, but no cable nor WiFi and only limited OTA channels.  Most important we're not surrounded and overwhelmed by old trees.  We'll be here for the next five days.  After that we'll go back north a bit to Rainbow Springs State Park.
Yes, we will feel some of the effects of the Hurricane, namely some breezy days and a bit of rain.  We could have escaped that all together if we had gone further east but we feel comfortable here.  The main thing is we are out of harm's way, we don't have to worry about the Hurricane and forty plus mph winds and torrential downpours.   It's a win-win of you ask me.
So we'll hunker down for the next five days.  Play some Mexican Train.  Do some route planning for next year.  Finish up a few indoor projects.  We'll run up to Alliance Coach and schedule a time for some chassis maintenance work that needs to be done.  We may even go ahead with the install of our satellite system.    There is also the awnings that need to be installed but given the weather they will probably have to wait another week.  We can always find things to do.
Bottom line, we are out of harm's way and feeling good about that.  Thanks once again for joining us on The Road to Retirement.  It was a good day for us, a day when we truly felt God watching over us. We don't know where we would be without Him holding us in the palm of His Hand.  Until for some reason we absolutely can't we will continue to travel along, hand in hand, singing our song.  Now, a thought for each of us to ponder: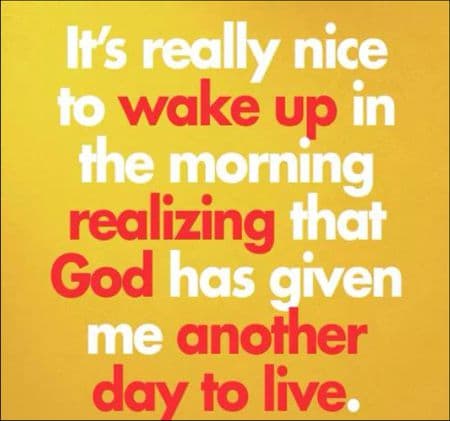 As always,  if you are coming to the end of your day with concerns and worries, let me suggest that you turn them over to God.  After all, He is going to be up all night so why not let him handle them for you.
Time now for our evening prayers and eventually some shut-eye.  Till tomorrow.
These are the voyages of  Graybeard and it's occupants, four paws and two humans.  Our continuing mission: to explore as many new states as possible, to seek out new acquaintances and make new friends, to boldly go where we have not been before