So we've moved.  Not far by any means, a total of 10 miles.  Yet, being able to just get out on the road for those 10 miles felt oh so good.  I just wanted to keep on going.  Only two things kept me from doing so – we have a commitment at Dade Battlefield and the big one Barbara was not with me.  She was wandering around in the car doing other things. Oh  well, the day will come when the wheels on Graybeard will again roll on racking up mile after mile.
Here is a picture of our new home.  The sun has gone done so the picture is a bit dark.
We have a full hook up site, 50 amp, level, grass and oh so important a clear view of the southern sky which makes Gertrude one happy camper.  Point of fact, I finished all the other odds and ends that go into setting up at a new site and then moved on to setting up our satellite antenna – Gertrude.  I dragged out the table it sits on, flopped the antenna on it, plugged in the two coax cables, went inside and turned on the TV, 15 minutes later we had a picture.  It could not have been easier.
We've made a few improvements to Graybeard.  The big one being our new solid gray patio awning which you can see in the above picture.   Our old one was 11 years old and within the last month or so had developed a number of pin holes.  I like the gray because it goes with the color of our rig.  Why a blue one was first installed is beyond me.  The other improvement is a really small one, I've finally finished installing all LED bulbs inside.  The last one to be done was the dinette  light.  Previously, when you turned the light on with the old 12 volt bulbs you could actually hear the converter kick on.  In addition after a couple of minutes the metal trim around the light became so hot you could not touch it.  No more.  Cool white light, a cool fixture, and the converter no longer kicks on.  Perfect all the way around.
New projects.  Our hot water heater has a couple of bad valves and needs a really good cleaning.  That's on the project list for this week.  Since it will be covered under warranty I'm going to let my favorite tech handle this one.  I will, however, watch closely what and how he does it so I know what to do if necessary in the future.
Today we got out and about.  More specifically we went to Tampa to the RV Super Show.
What a mob scene.  What a mess.  For instance, they advertise RV parking if you want to bring your rig and dry camp.  What they don't tell you is your RV will be in the same parking lot where everyone else parks to attend the show (above picture).  Pitty the poor person who has their slides out and you have someone who doesn't quite know how to park.  Understand what I'm saying.  At least at Hersey you have a designated parking lot for just RV's.  A much better setup if you ask me.  Oh, once again God smiled upon us, we asked for handicap parking but were told there was no more.  Guess what?   We ultimately found a parking spot one row from the entrance!  Now how about that.
Once inside we walked, and we walked and we walked.  Amazing, my knee didn't give me one bit of an issue.  It was, though, the size of an elephant leg by the time we got home.  Elevation and ice helped get it back down to somewhat of a normal size.
What did we look at?  Thinking, just thinking some day we might want to downsize we looked at the Phoenix Cruiser.  Nice, quality construction but way too small as of now.  
Then we decided to dream big and went over to the Newmar line of rigs.  We looked at
the New Air which is just 33 feet in length but with a price tag 10 times as long!  A really nice coach and one we could get comfortable in.  Of course with light wood cabinets.
Then we went all out and looked at the Dutch Star which has been a favorite of ours for some time.  Friends of ours at Sumter Oaks just bought a used 2007 and it is fantastic.
The Dutch Star is a great coach in my book.  However, neither Barbara or I are fans of the dark cabinets which they seem to install standard.  A couple of other things I noticed this year:  even the 40 foot coach is a tag axle, used to be it was only on the over 40 foot; and, more and more coaches like the Dutch Star are all electric.  I guess the thinking is that anyone who can afford a coach like this will never boondock or stay overnight in a Walmart parking lot!
Time to head home we decided to stop for supper at TGI Fridays.  We're had a gift
certificate for some time but could never until now find a restaurant.  This time we did.  Two steak dinners, a couple of sides and we were all set and more than ready to go home.
That was our day on The Road of Retirement.  It was good to get out and go dream.  Some day, maybe.  But for now we are still extremely happy with Graybeard.  It has been our magic carpet ride to so many amazing places already with we believe many more to come in the future.  It fits us perfectly right now.  It is a comfortable home.  It is ours and with the changes we've made and will continue to make reflects who we are.   What more could one ask for.
Thanks for checking in with us and joining us on our journey.  We hope you had a get day as well.  Time now to call it a night.  We have to be – perish the thought – to work by 8 am tomorrow morning.  Before I go a thought for all of us to ponder: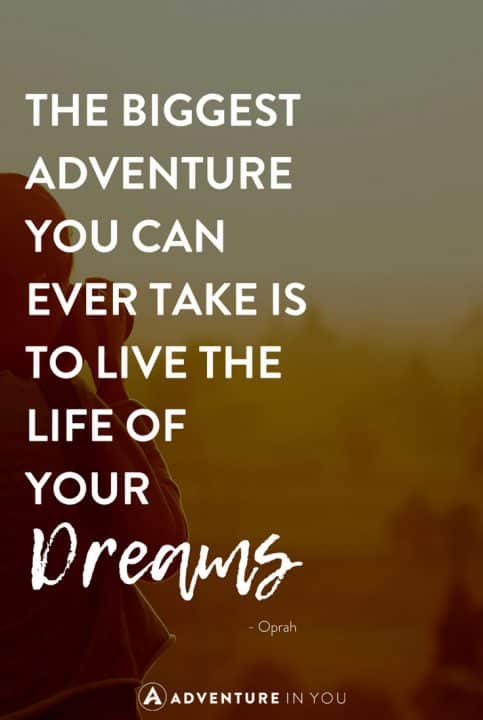 As always,  if you are coming to the end of your day with concerns and worries, let me suggest that you turn them over to God.  After all, He is going to be up all night so why not let him handle them for you.
Time now for our evening prayers and eventually some shut-eye.  Till tomorrow.
These are the voyages of  Graybeard and it's occupants, four paws and two humans.  Our continuing mission: to explore as many new states as possible, to seek out new acquaintances and make new friends, to boldly go where we have not been before
See you on down the road